First some Awards to hand out...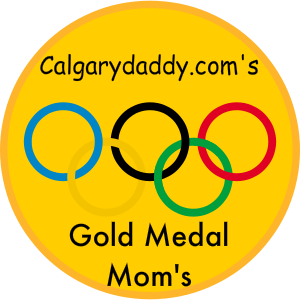 The last few Fridays i have participated in the "
Friday Follow
" and have enjoyed meeting so many new people and reading snippets into their lives. Since the Olympics are on the go in Canada, i was ecstatic to see local-to-me,
'Calgary Daddy'
had created an event with equal gusto!
Come and meet the
Gold Medal Mom's
- choose 5 of my faves--in no particular order.
1~
Adventures in Vineland
~ love wine? Meet one couple and their trials and tribulations in creating a true vintage!
2~
The Fifty Factor
~ Pop in to visit Joanna, as she searches for her identity and life after 50.
3~
The UnMom
~ Keely is another Canuck, who just makes me giggle so much!
4~
Home Cooking With Sonya
~ all i can say, is that she posts too much YUMMY stuff. I could get fat just reading her blog!
5~
Adventures of a Wanna-Be Supah Mommy
~ Just read her 'About Me' and you'll see why she's cracka-lacken cool! Fun read for sure!
Hope you'll enjoy visiting these blogs as much as i do! This is just a handful of awesome blogs i have in my reader...