Canada Day & Winnie! < huge grin! >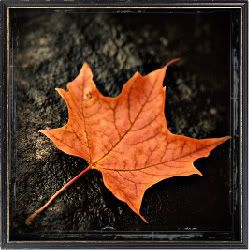 Happy Belated Canada Day to all! Sorry to be late with the wishes, but i was busy hosting yesterday. We enjoyed fine company, a fire, some burgers and get this-- someone who used to work for us showed up with a gift. A gift of a huge box of fireworks! I mean, do they know us or what?? Hubby is quite fond of his fireworks and always has a zoom-pop close at hand. But this July 1st, DaddyO and i had decided not to buy pyrotechnics as we did not want to shell out the bucks. (Read: Previous weekends bachelorette affairs had perhaps depleted the funds??-- oh wait, i haven't told you about that night out yet??? To sum it up: Alan Doyle, Guinness, Shots of Rye & A Sasquatch.) The timing in this gift could not have been better. ;)
I guess you know how the rest of the night went?
Did you get out to see some fireworks in your neck of the woods yesterday??
(Psst-- any of you Ottawa way see the Duke & Duchess of Cambridge?? Tell me all about it!)
Moving on... Christopher Robin, Winnie-the-Pooh and the gang in the Hundred Acres Wood are back in only a few short weeks to a theatre near you. July 15th-
I have to say that i am possibly more excited than my kids are for this one! And just to shout out a little bit of Canuck pride, did you know that Winnie-the-Pooh is actually Canadian??
Yep, the bear lovingly named 'The Pooh' is from Winnipeg!
"Winnie the Pooh's Canadian connection began in August of 1914 when a young veterinarian from Winnipeg, Lieutenant Harry Colebourn, enlisted in the Canadian army. Harry boarded a train bound for Quebec along with his regiment. Along the way, the train made a stop in White River, Ontario. While there, on a station platform, Harry spotted a hunter carrying an orphaned black bear cub. Harry decided to purchase the bear for $20 and bring her along with him to Quebec. It was at this time that Harry chose to name the bear Winnie after his home city of Winnipeg. Harry grew quite fond of Winnie and after a short time together in Quebec, they sailed to England. While camped at Salisbury Plain, Winnie stayed in Colebourn's tent, slept under his cot, and became a favourite among the Canadian soldiers. So much so, that she became the official mascot of the regiment. When Lt. Coleburn's unit was ordered to the battlefields of France, Harry arranged for Winnie to stay at the London Zoo. When Harry returned to London after the war, he intended to bring Winnie back home with him. However, he quickly realized how popular Winnie had become with the children that visited the zoo. Harry decided to donate Winnie to the London Zoo and he returned home to Winnipeg.
One of the many visitors to the London Zoo was a young boy by the name Christopher Robin Milne. Winnie was Christopher Robin's favourite attraction at the zoo and he even renamed his teddy bear, Winnie the Pooh, after her. It was around this time that Christopher's father, A.A. Milne, began writing stories based on the adventures of his son's stuffed animals. A.A. Milne wrote a series of books about Winnie the Pooh, his son Christopher Robin, and all of their friends in the Hundred Acre Wood. The rest is history and now you know the true origins of how our favourite, silly old bear got his name!" GB- Disney Canada
To join
Winnie-the-Pooh on Facebook
, click
HERE
.
To celebrate more awesome Canucks this holiday, be sure to pop into the Great Canadian Blog Bash before the weekend is over. You never know who you'll meet or who you've been missing out on! A fine collection and more than a few fab giveaways too!
Hope you all have an enjoyable long weekend and may the sunshine be beaming. For our American friends, Happy 4th to you this upcoming Monday! (Can anyone enlighten me about Strawberry Pretzel Salad & the 4th?? )
http://twitter.com/SamiJoe
PS- MORE about the 2011 Ford Explorer next week!