Ski Tradition NOT For Home Fun
Beebo had Ski School this week, while Xman skied with DaddyO. We were blessed with good weather and fair sunny days! Phew! This was Beebo's first unparented ski lessons, so we were hoping she'd really take it all in and earn some confidence for herself.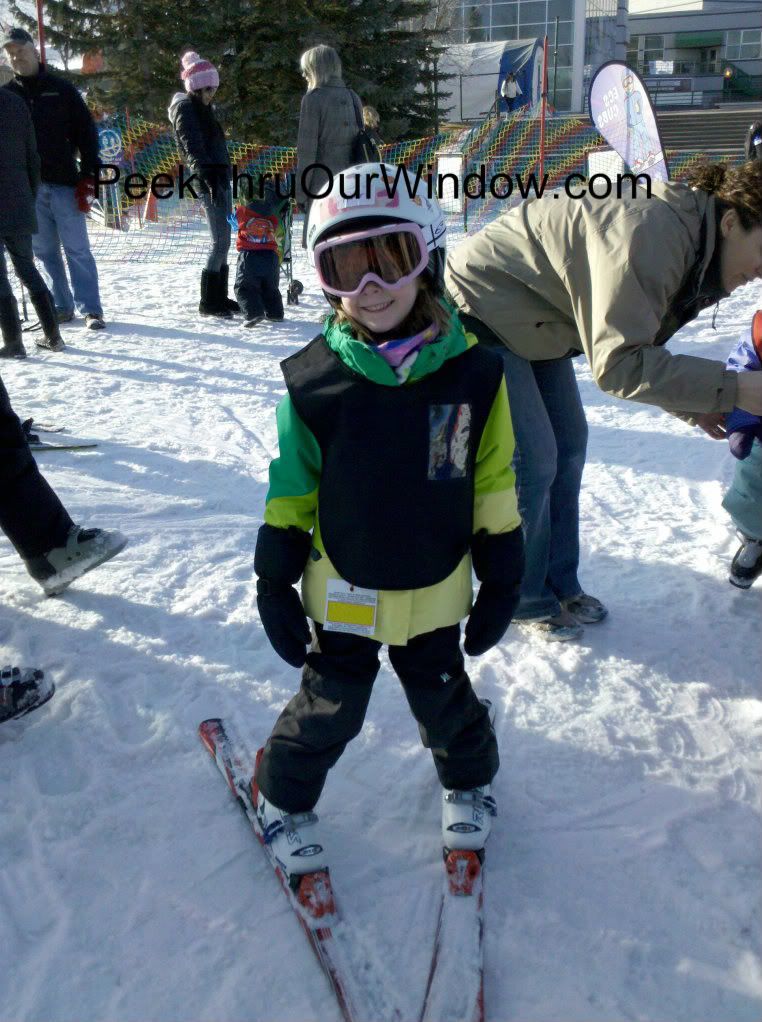 And she did it! She went down the BIG chairlift hill all on her own and is very proficient in pizza, french fries and turns.
Apparently
, you are given a
Cow Bell
at the end of Ski School. (Why didn't I know this before enrolling?) It is indeed a
Ski Tradition
and I understand the intent of the gift...
But for real, would you want to live with a Cow Bell at the hands of an almost 6 years old?
(And please, no
MORE COWBELL
!)