Wordful Wednesday- Drawing 'On the Road'
My kids LOVE to draw. Actually, that would be a HUGE understatement. My kids LOVE to draw so much that I keep telling them their first job will be tree planting. (They have a paper debt to work off.) Some days, drawing takes up more than half their day. Colouring books are no use to us; my little artists only ever want to draw their own pictures.
So what to do when we go on vacation?
Time spent on a plane or in a car or even a rainy day means that we'll still need to be equipped with paper and markers and we can't take up a lot of packing room with supplies. Bonus points if the kids can actually carry that stuff in their backpacks themselves. So we head to the Dollarama for notebooks and decorate them up to be special and unique. This often gets the kids excited about the upcoming trip and we'll always have a nice reminder after the trip is done of the things they have seen and drawn into the book.
Step 1: Purchase any notebook.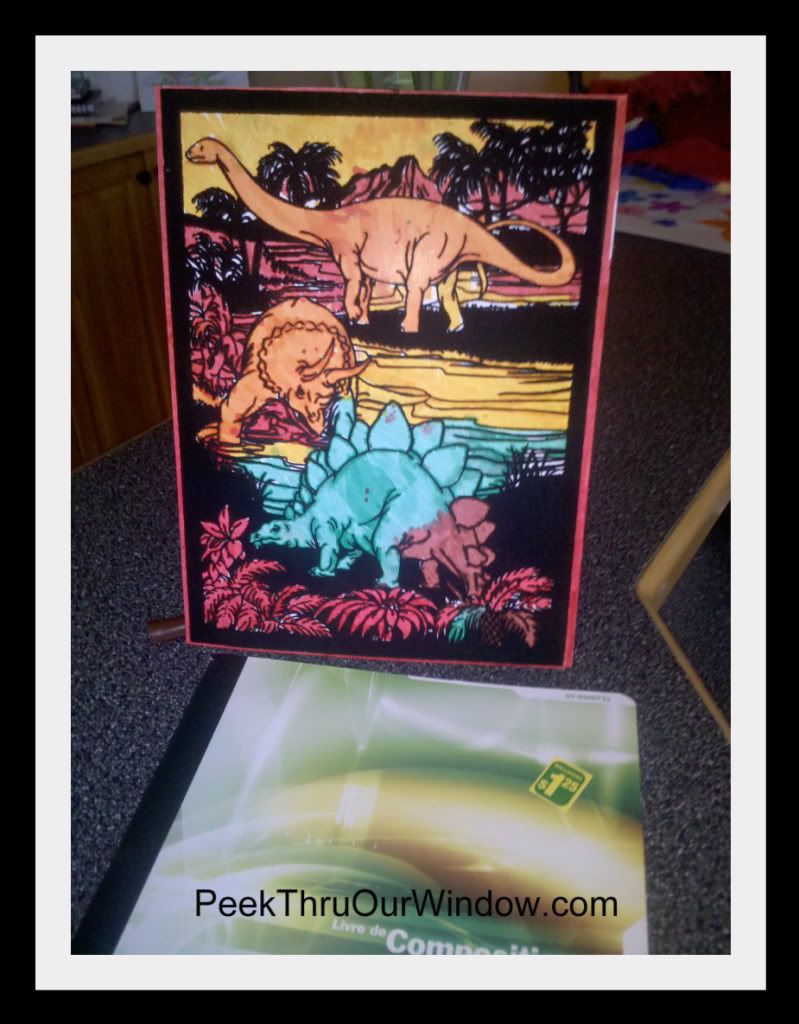 Step 2: Using stickers or pieces of construction paper, make a new cover for your book. Glue on. This time I found black and white felt pictures at Dollarama that the kids coloured and glued on.
Step 3: Doodle, doodle, doodle!
We do this for EVERY vacation that we go on and it really is a nice way to have a lasting keepsake! Have fun and personalize away!!
PS- Recovering a notebook is not just for kids! Try it the next time you need a notebook with a little pizazz!