Wordful Wednesday....on Friday!
This week I missed Wordless/Wordful Wednesday. I'm not sure how it happened, but somewhere this A.M i thought to myself-- Sheesh-- I totally forgot to post! I think the real problem and perhaps why I totally spaced on it is because the whole Blogging world seems to do their Wordless/Wordful Wednesday posts on Tuesday. I am not that on the ball, nor am I capable of posting a Wednesday post a whole day early on Tuesday. BTW, why does everyone post their WWednesdays a whole day early?? Does Tuesday suck too bad and everyone just wants the week to move on?? I don't get it. So, since the whole Blogging world has shifted their WWednesday post to Tuesday, i just posted mine on Friday. Cuz i roll like that....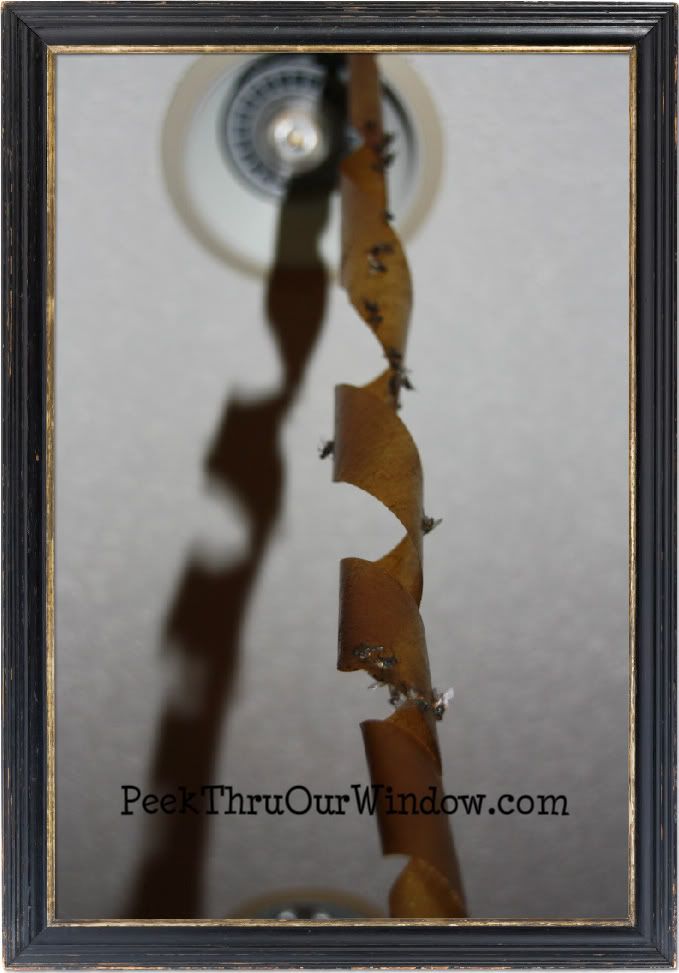 This is the picture I was wanting to show you all. I figured if I had to stare at this gross thing hanging in my kitchen, then I for sure had to gross you all out with it too. I can't keep these things to myself. That would be selfish.
Autumn has begun and the colder weather has kicked in. These flies are taking refuge in MY HOUSE! It sucks. It is actually awful. I have never had more flies in the house EVER! I understand that the outside temperature is not desirable. I get it. But for real, you flies are disgusting, extremely germy and annoying.
I don't want you here. I WILL be rid of you.
I know I might catch more flies with honey than vinegar ... but at this point, i am not wasting either one.
What did i do?? I bought some fly tape. Happy with my purchase and a smile on my face thinking of fly demise, i noticed after returning home that the fly tape is non-toxic. How does it kill the flies if it is non-toxic?? That does not sound like very good poison to me. The flies stick to the tape and quit their buzzing about my head; however, they LIVE until they starve to death! How humane is that??
Maybe chasing them down with the fly swatter is more humane?
Maybe.
I just won't think about it...they are only flies. Right??
Sigh.
http://twitter.com/SamiJoe