Wordless Wednesday: Food Adventure ~ Part 2
The kiddos eating their first lobster ever in Castine, Maine!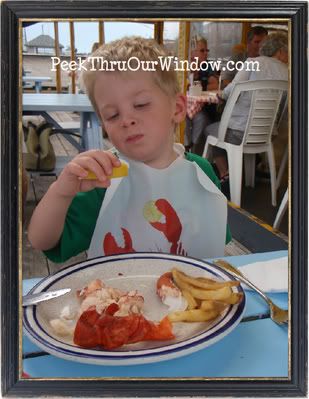 Xman was okay with the lobster claw, but wasn't so into the tail.
Oh well- he's three! (Here i believe he is sucking on his lemon, lol.)
Beebo loved hers! This girl cannot get enough seafood!
To read 'Food Adventure- Part 1' click
HERE
.