Thursday Thoughts: Laundry Room Reno
We recently put in slate tile in the foyer, repainted and put in new trim. It looks lovely!
Don't you agree?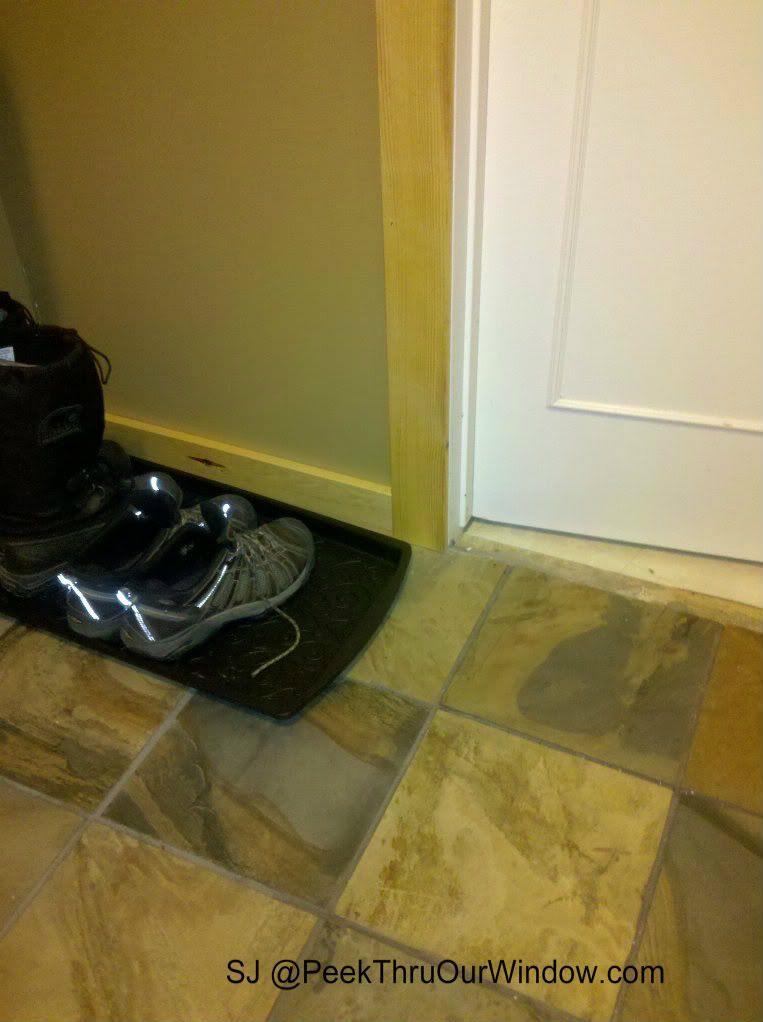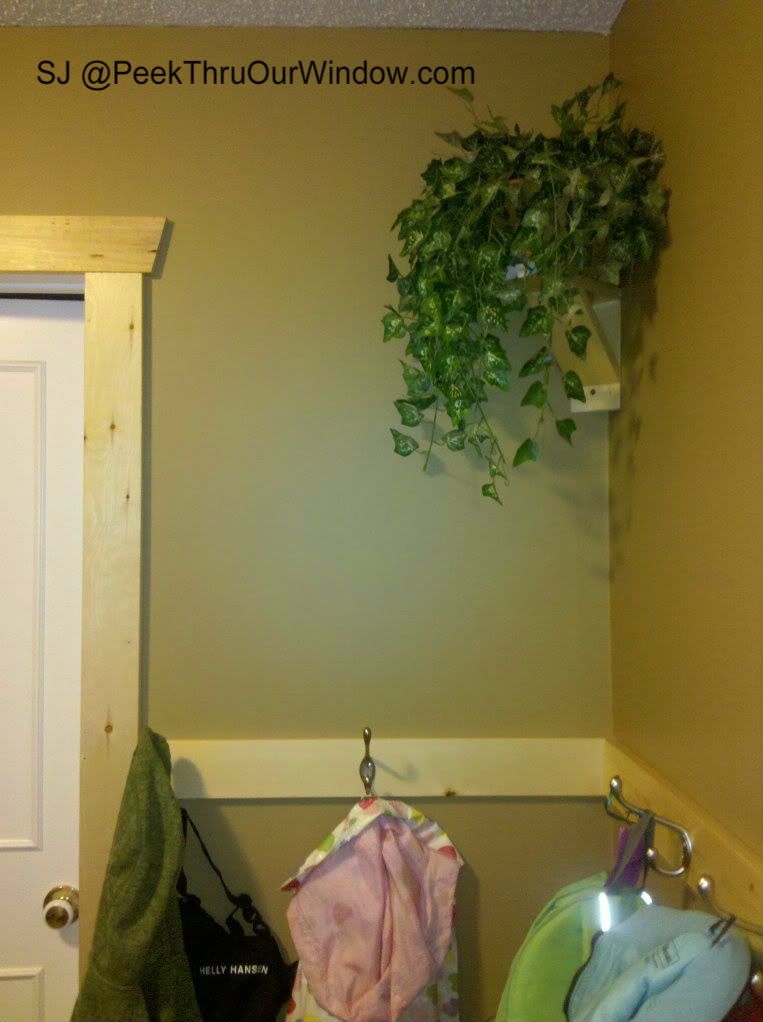 True enough, you do not know what it looked like before the reno; but trust me when I say it is better. ;)
The laundry room is next on the list for tile, as it shared the same yucky lino as the foyer. My laundry room is um... ugly... and if we'll be doing the floor I may as well take care of a few other things. Proof of ugly... because no one would believe me if I told them.
Picture 1: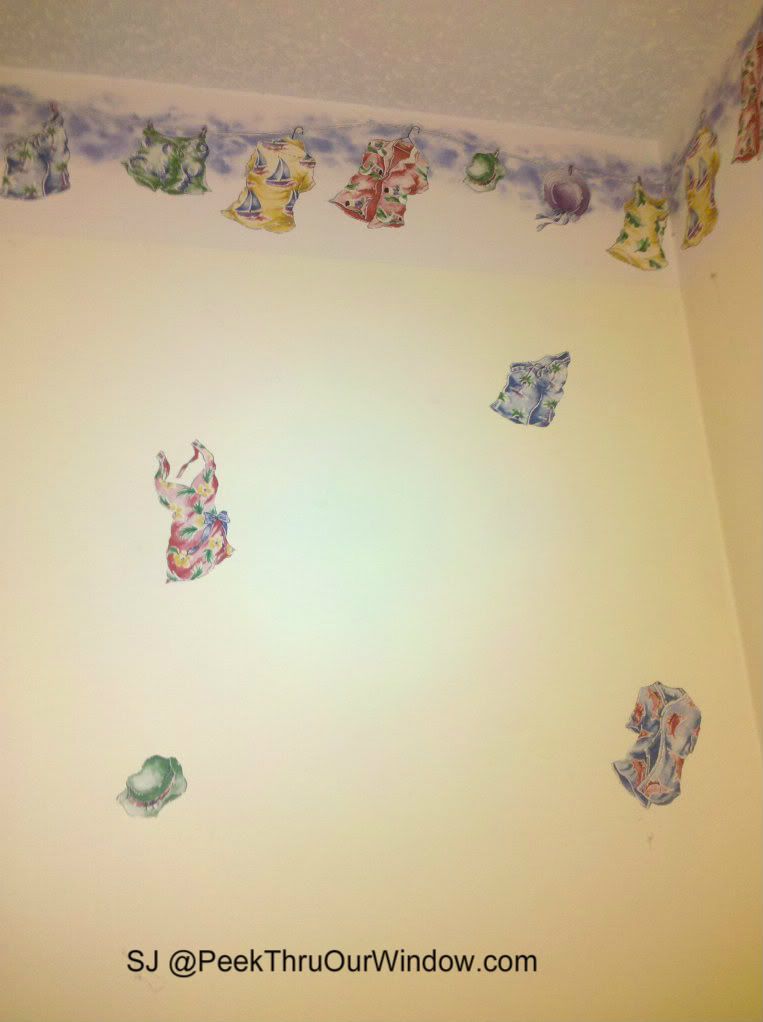 They're everywhere! Oh My!
Picture 2:
I have no idea
what on Earth and for all that is Holy, possessed someone to cut out pieces from the border? The border is tacky enough all on its own, but
for real
?? They cut out individual shirts and individually pasted them on the walls. Who thought that was a good idea? I'm pretty sure this is why I hate doing laundry... coming into this room depresses me for more reasons than one.
~sigh~
And the cupboards? They're just old and will come off... nothing some cedar shelving can't fix.
My problem is (and the reason why I've come to all of you for your lovely opinions) :
The laundry room is kinda small. While I love my front loaders, they certainly take up half of the room. I'm thinking I'd like to have a
stacked washer dryer
set-up, but wonder if that is what I want? If I stack my washer/dryer, all the controls will be up at the very top. Will I still be able to reach them? Hubby is definitely not short and neither am I, but would I stack the washer up top, or the dryer? In my head, I'm thinking it would be harder to get laundry soap into its area when it is up top, but adding a dryer sheet up top isn't that hard to do.
Am I over-thinking this?
Do you have your washer and dryer stacked?
Or do you have them side by side?
http://twitter.com/SamiJoe
*This post contains a link by Brandsource. The opinions, reno and laundry room ugliness are all my own.*