Wordful Wednesday ~ A Mystery
Horseradish is an extremely invasive root. I was apprehensive about where to plant it on my property, so this year i decided to plant it in a pot and give it a trial run. It would yield me enough for a few jars of horseradish and then next year, i could actually plant it in the ground.
Shortly after i planted the horseradish root in this planter, i noticed that those little people that live here someone or something had been digging. Darn. I poked around but couldn't locate the root i had planted.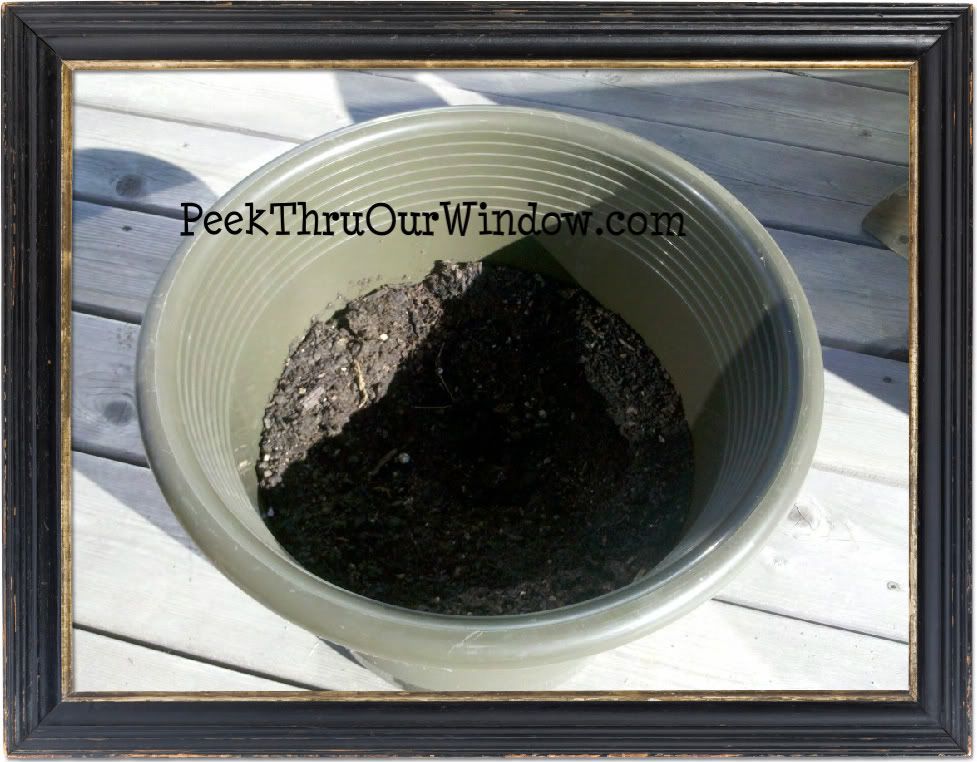 Recently, my sister-in-law was over and identified this weed. I'd been holding onto because i suspected it was something more than a weed, but had no idea what? Thankfully, there was my horseradish!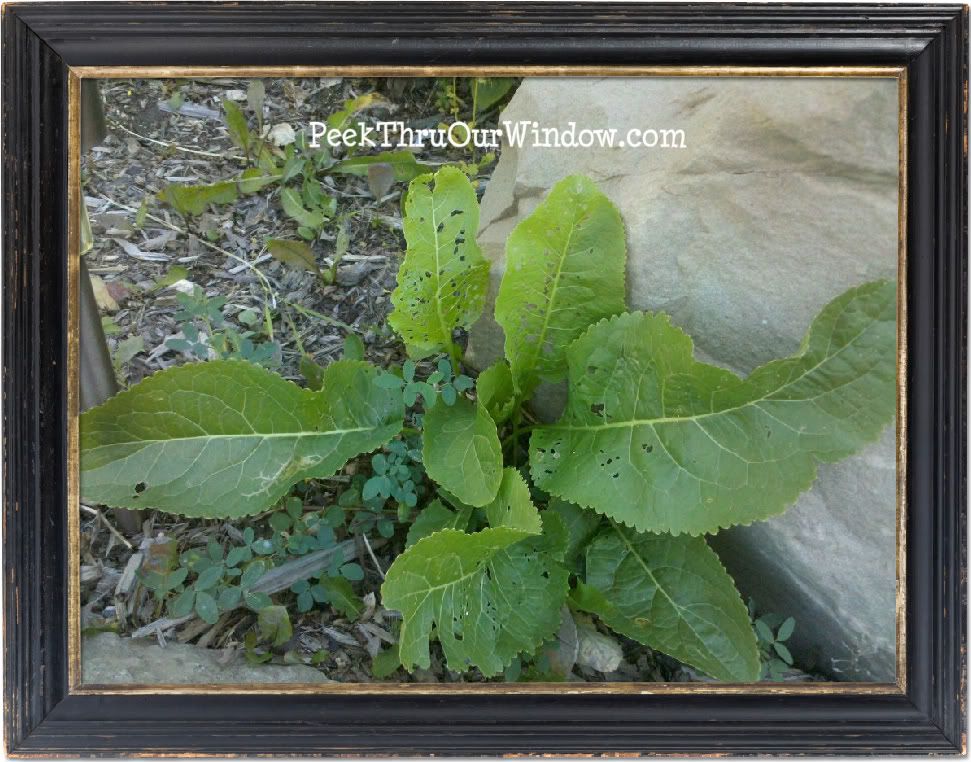 In the freakin' ground right in front of my porch! ~Sigh~ Let's hope i can dig it out or i'll be stuck with it forever.
Horseradish anyone?
Wanna play along? Get a little Wordful or Wordless with Merry !